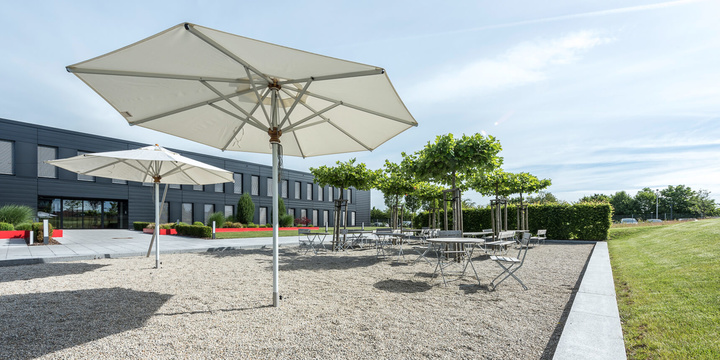 Passion, Innovation
Self-Responsibility, Joy
Communication, Respect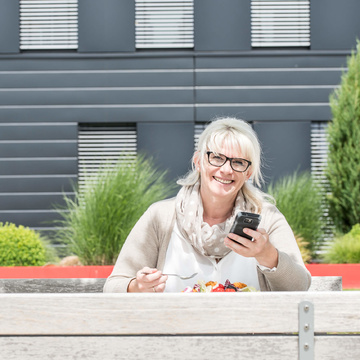 The atmosphere at ESN is very special: the modern office building with the cafeteria, which resembles a stylish café, catering service, flexible working-time models, massages and fitness room, table tennis tables, fresh fruit, which is always available for the employees make work enjoyable. With flat hierarchies and the very homely work climate the employees take many decisions themselves in small teams.
Many of our employees are former or active table tennis players. Their enthusiasm for improving our technology comes from their common passion for the sport. The close collaboration, motivation and the special working atmosphere make it possible for us to develop tailor-made table tennis rubbers and technologies that are as innovative and unique as the people who work on them.
Would you like to become a part of our team? Then check out our job page. We are looking forward to your application!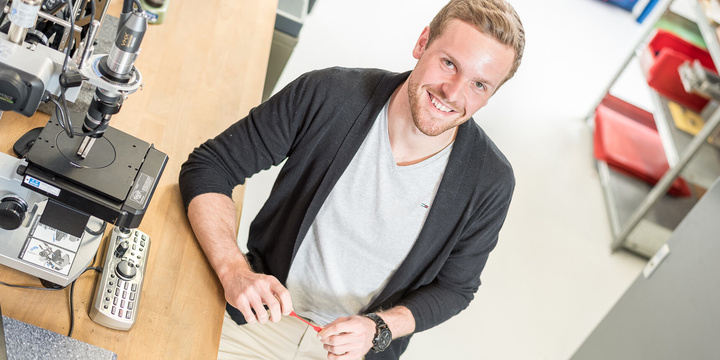 Patrick, Developer
"I am part of the Research & Development team and am responsible for material development together with other chemists. One of my main tasks is the creation and testing of new recipes for the upper or sponge rubber of the table tennis racket. In addition to the further development of existing systems, I also investigate the use of new materials and technologies. My job is sometimes very demanding and I recharge my batteries during the lunch break in our beautiful company grounds."
Mazhar, Production Worker
"I originally came from Syria and found a new home through ESN. I like to go to work every day, because the atmosphere in production with my colleagues is simply great."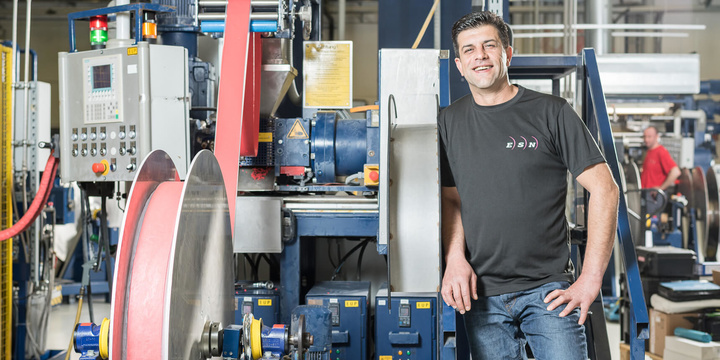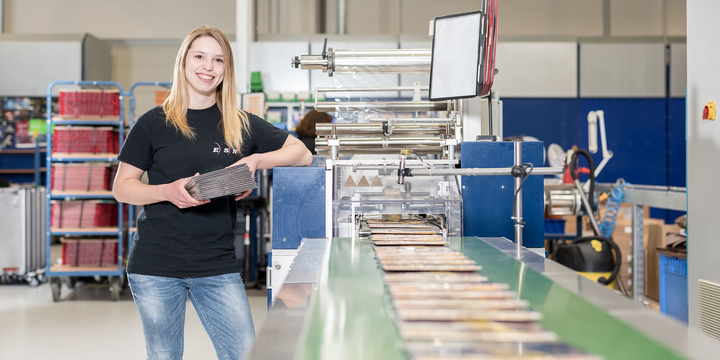 Vanessa, Production Worker
"With my work in the final inspection, I make sure that only the best quality table tennis rubbers leave our premises.
It is important to work very precisely and to concentrate. I am happy to be a part of the ESN team and appreciate the fact that fresh fruit is freely available in the cafeteria."
Marcin, Test Player
"As a test player, I test our rubbers for playing properties and feeling. In order to be able to put myself into our customers' shoes, I have to master many different playing techniques. I then pass on the results from the test to our developers. I like that in our daily work we actively pay attention to compliance with our corporate values.
My job fills me with pride and I appreciate that I even receive a subsidy for the care of my children."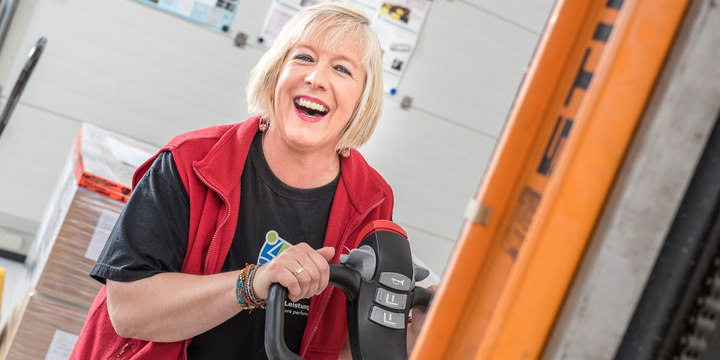 Ruth, the good soul
"I make sure that everyone feels comfortable at ESN. For me this starts with knowing everyone's name and genuinely caring for their concerns. Sometimes I tidy up and make sure everything is order, sometimes I handle the incoming goods and distribute them with my forklift. Also very important is of course making sure everyone can grab a bite during their break, which I am happy to organize for my colleagues. I love this variety of tasks and making people smile and laugh. Because joy at work is crucial for a good atmosphere."
Hans, Managing Director
"We produce not only sporting goods, but our company is also like a sports team: Great people who work closely together and pursue the common goal of constantly improving our company.
It is my task to look at the big picture, to develop the strategy for the future of ESN, to ensure its implementation and to create the framework conditions that enable everyone to do their best."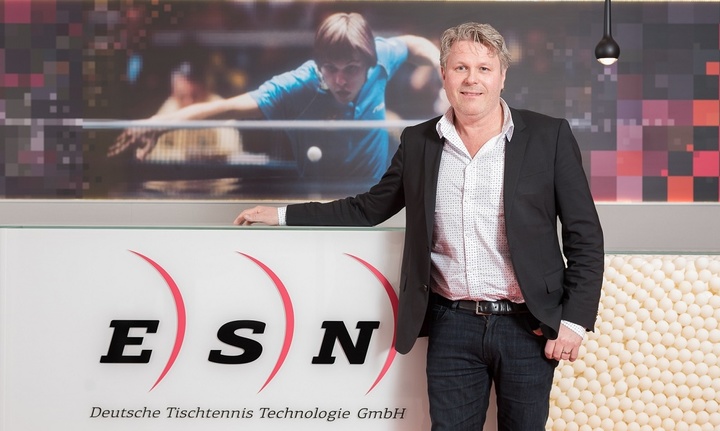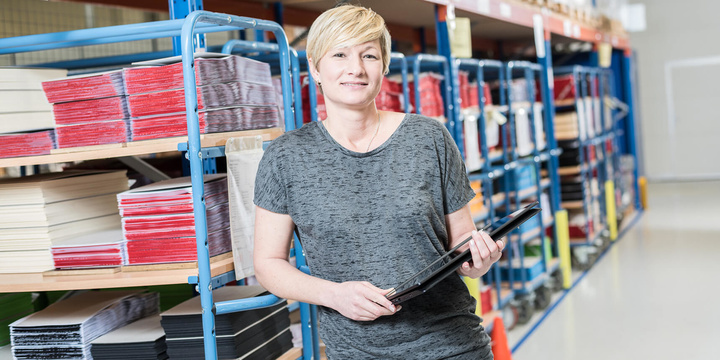 Simone, Process Engineer
"As a process engineer, I work at the interface between product development and production. In doing so, I ensure and optimize the process flow in close coordination with the chemists, team managers and production staff. What makes working at ESN special for me is that I can schedule and organize my work in a way that allows me to train at our gym in the afternoon."
Benedikt, Product Developer
"As a product developer, I manage the interface between material development and production. This involves the customer-oriented development of new table tennis rubbers as well as ensuring the readiness od series production. In cross-department and interdisciplinary projects, good communication is essential. What do I like most about ESN? I love table tennis and being able to connect my hobby with my profession, is fantastic. In addition, ESN promotes the well-being of its employees like no other company for example by offering free massages for everyone."